Whitney & Casey held their wedding ceremony and reception at My Old Kentucky Home. Normally, when I say that I feel compelled to point out that it wasn't my old Kentucky home, but THE My Old Kentucky Home (two totally different places, but ours has a couple cats).  This is a great location with indoor and outdoor facilities as Whitney & Casey definitely wanted an outdoor ceremony.
The girls got ready at the Colonel's Cottage Inn (Pioneer Park Cottage) in Bardstown, which was a cute little house and a great backdrop for getting ready.  A few years ago, we photographed Whitney's sister wedding at the Olmstead and we have been using her images as one of our sample albums because the wedding had been so special. Whitney & Casey's wedding was just as beautiful and full of fun and emotion!  They had a First Look and shared a special moment and then hung out with their bridal party for awhile before the ceremony.  We followed them around the property and made some pretty awesome photos.  At the end of the ceremony it stormed hard, but everyone had time to get indoors to the reception moments before the rain hit.  The wind & rain didn't last long, and once it had passed, there was a big rainbow over the parking lot and we didn't let it go to waste!  (It was a double rainbow for a few minutes, but the second one faded quickly; which is fine, because I don't even know what a double rainbow means anyway.)  After the storm, the sky was green during dinner and by the First Dance the sky had turned red! It was pretty cool.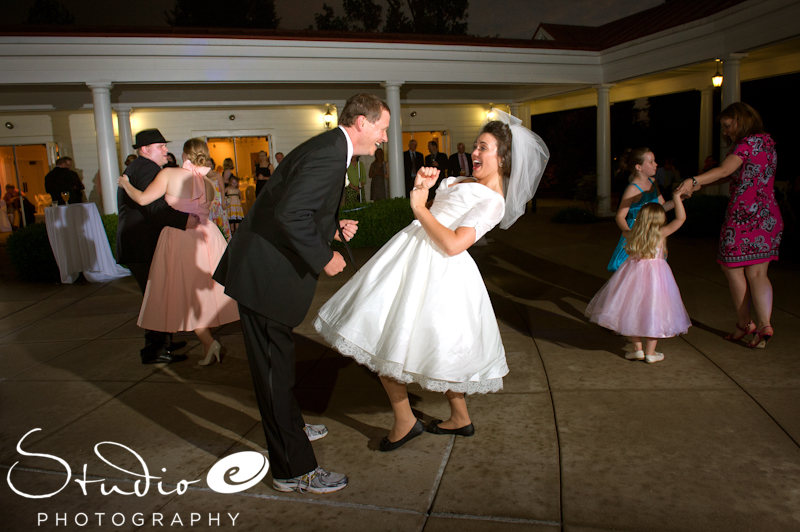 My Old Kentucky Home Wedding – Louisville Photographers – Wedding at My Old Kentucky Home – Wedding rainbow – rainbow at wedding – Wedding Photographers in Louisville KY
Whitney and Casey's wedding was featured in Kentucky Bride magazine's Fall 2011 issue! You may read our blog post about it here!
Whitney & Casey – Wedding at My Old Kentucky Home